Executive Education and Leadership Training from Colorado School of Mines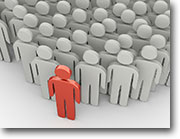 Executives in the energy and extractive industries are confronted with very dynamic and complex internal and external environments.  Effective leaders should be aware of global trends, be able to leverage capital investments, manage risk, understand the financials, entertain diversification strategies, and demonstrate strong collaborative decision-making capabilities.
To meet the demands for such positions, the Colorado School of Mines (CSM) and the Office of Special Programs and Continuing Education (SPACE) offers intensive customized programs tailored to meet the particular needs of individual corporations.  CSM offers broad expertise in resource exploration, extraction, production and utilization.  With the development of this Executive Leadership Academy, CSM and SPACE now combine those championed technical skills with organizational leadership training and management programs paramount to the energy industry and a global economy.
Customized modules of training are formulated on, but not limited to, the following:
Exploration/discovery and development of resources
Global economics and emerging markets
Merges and Acquisitions
Policy complexities
Regulatory (environmental, financial) agencies
Community building and social responsibility
Economic forecasting
Board and stakeholder interactions
Competitor and market analysis
Branding and marketing
More information about the Executive Leadership Academy is available for download as a PDF document. Download...
Further Information
For more information about the Executive Leadership Academy, please contact:
Dr. Barry Martin
E-mail: bemartin@mines.edu
Phone: 303.279.9231